Your approved staffing agency
Personnel with years of professional experience
ER Work Power is Sweden´s largest staffing agency within slaughter, deboning and other services in the food industry. The majority of all large and mid-size slaughterhouses in Sweden use personnel from us.
Time to solve your local or national staffing needs? ER Work Power offer you a whole new level of precision in the domain of approved staffing. Contact us today for relevant references and information.
Market Leader with staff of 250 people
Temping services as well as direct hire staffing
Member of Svenskt Näringsliv and Almega
Collective wage agreements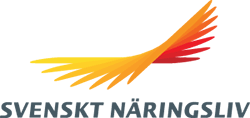 "The staffing routines that KLS Ugglarp and ER Work Power has developed together works extremely well."
KLS Ugglarp
Anders Lundblad
Chief buyer

"I can recommend ER Work Power. We are very satisfied with their services."
Svea Kött i Malmö AB
Robert Wihlborg
CEO
Contact ER Work Power
– a leader within temporary and direct hire staffing.